The South Wales and South West Congenital Heart Disease Network wants to ensure it has an effective mechanism for identifying, managing and escalating risks.
Definition
A risk is an uncertain event or set of events that, should it occur, will have an effect on the achievement of objectives of a programme area (critical success factors). It is measured in terms of impact and likelihood. It c
onsists of a combination of the probability of a perceived threat or opportunity occurring and the magnitude of its impact on the objectives.
All Network stakeholders are responsible for identifying any risks to the Network's function
Clinical risks remain the responsibility of the individual Trust's governance
The Network's principal risks, their status (i.e. progress against action plans) and their residual risks will be a standing item on the Board agenda
The register will be available for all members of the CHD Network, NHS England South and WHSSC to review on request
Our risk management process: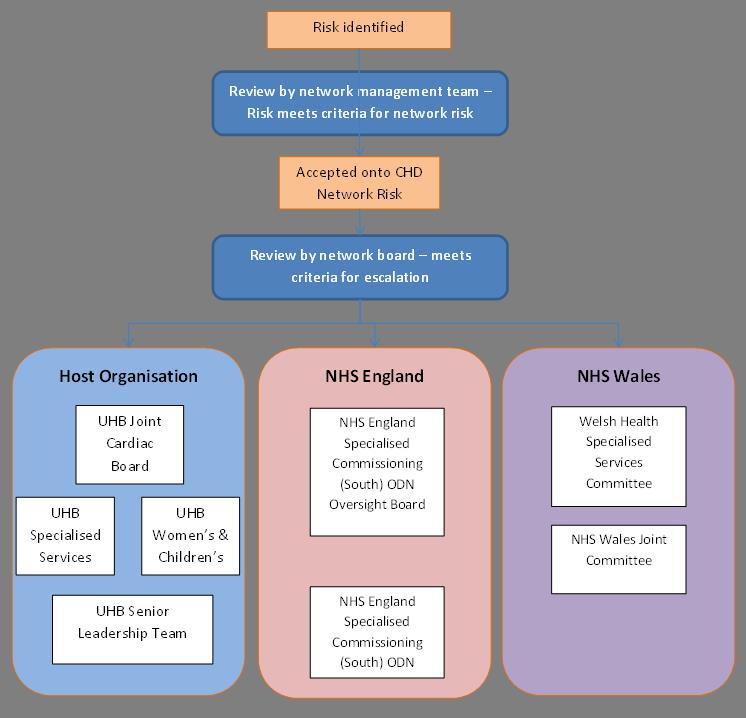 Full details of our risk management policy can be found here.