Meet the Network Team 
The core network team consists of a Clinical Director, a Manager, a Lead Nurse and a Support Manager, with support from a Clinical Psychologist. The core team is hosted by University Hospitals Bristol, and based in the administrative offices of the Bristol Royal Hospital for Children. The team are very willing to travel to any of the Network's Centres/Hospitals as needed.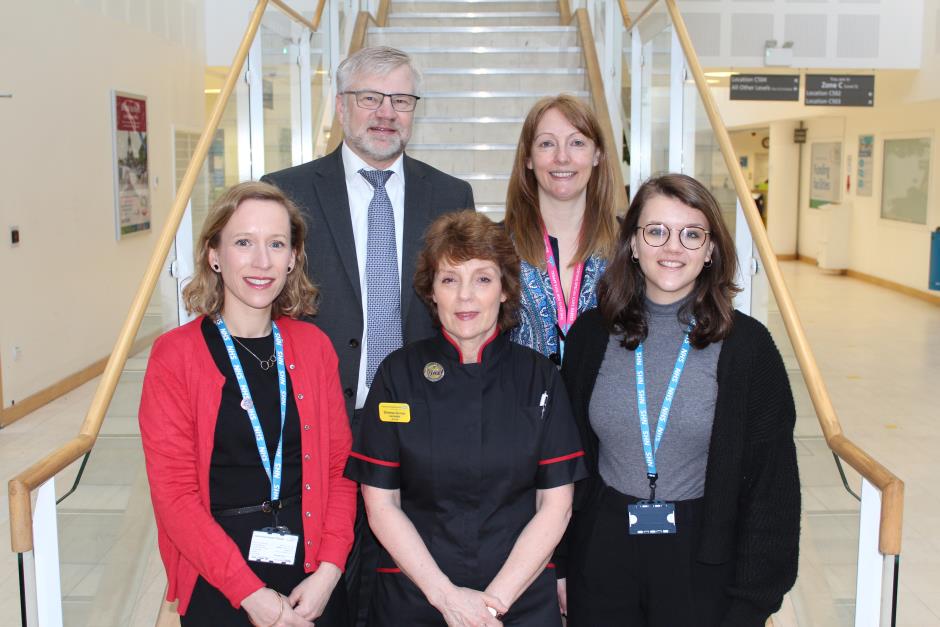 Dr Andrew Tometzki — Clinical Director
Dr Andy Tometzki is a Consultant Paediatric Cardiologist with a specialist interest in Cardiac Catheter Intervention and Fetal Cardiology.  He studied medicine at Sheffield University Medical School qualifying in 1985.
After extensive training in general paediatrics and neonatology, he undertook Paediatric Cardiology training in Killingbeck Hospital (Leeds), Yorkhill Hospital (Glasgow), Alder Hey Hospital (Liverpool) and the Royal Hospital for Sick Children in Edinburgh. In 1996, he undertook a sabbatical at The University of California, San Francisco in Paediatric & Foetal Cardiology with Professor Norman Silverman. After an initial appointment as Consultant Paediatric Cardiologist in Edinburgh in 1999 he transferred to Bristol later the same year.
Dr Tometzki holds an Honorary Senior Lectureship in Child Health at the University of Bristol and has written papers & book chapters on several aspects of Paediatric and Fetal Cardiology. He is a Fellow of the Royal College of Physicians of London and the Royal College of Paediatrics and Child Health.  He was an executive officer of the British Congenital Cardiac Association between 2009 and 2014.
Currently, Dr Tometzki holds the following national positions;
Clinical Member of the Domain Expert Group for Congenital Heart Disease, National Institute for Cardiovascular Outcomes Research (NICOR)
Specialist Advisor to the Care Quality Commission
Deputy Chair of the Clinical Reference Group on Congenital Heart Services to NHS England.
In his spare time, Andy enjoys family life with his wife and his children (and dogs!), sport (skiing and Bath rugby in particular), fine food & wine, and driving fast cars!

Cat McElvaney — Manager
Cat McElvaney joins the network team with over 15 years' experience of working at national, regional and local levels, within the improvement, change management and programme management for the NHS. Graduating from Queens Universality in Belfast with BSc (2.1) in Biological Sciences, Cat started her NHS career working for the national NHS Coronary Heart Disease Collaborative in 2003. This sparked her continued passion for improvement in healthcare and patient experience. It also initiated her training in healthcare change management, improvement tools and techniques, and project/programme management.  Cat also brings operational management experience to the team having worked as an Assistant General Manager for Diagnostics and Therapies division at UH Bristol.
To consolidate her skills and experience as a leader within healthcare Cat has studied Leadership with Healthcare Improvement at Birmingham University obtaining an MSc (merit).   Cat has led on a large and varied portfolio of projects,  delivering on both small scale highly complex cross-organisational projects (Neonatal Services Integration) and large scale transformation improvement projects (Productive Theatres, Outpatients and Patient Safety).
More recently Cat has enjoyed working closely with the CHD teams across the network, covering the network manager role substantively until her permanent appointment to the role in April 2019. A keen advocate of the network approach, Cat is passionate about enhancing collaborative working between the network teams, to support seamless pathways and equitable access for CHD patients and to improve patient, family and staff experience.
Outside of work, Cat enjoys going on adventures with her family, running (whilst not running after her two little boys), cooking, travelling (or dreaming of travelling!) and a good book.  

Sheena Vernon — Lead Nurse
Sheena qualified as a nurse in Liverpool. After gaining ward experience, she completed the Intensive Care Course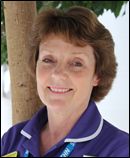 at The Liverpool Heart and Chest Hospital. She took up a post in the cardiac surgery intensive care in Bristol. She worked a Sister on the cardiac intensive care for a number of years.
In 2002 she commenced as a clinical nurse specialist in adult congenital heart disease at The Bristol Heart Institute. She set up the nurse specialist service providing clinical advice support to patients, families and colleagues. The role involved setting up pre-assessment service, setting up young people's clinics for patients transferring to the adult service, including annual young people's clinics in the peripheral clinics. Clinical work included supporting patients undergoing cardiac surgery, cardiology procedures, patients with learning disabilities, complex pregnancy, end of life care and transition.  She set up nurse-led follow-up clinics in 2012.
Sheena is passionate about educating staff on the care of patients with congenital heart disease and began the regional annual adult congenital heart disease training days, which have run for fifteen years. Average attendance is 80 delegates. She presents regularly nationally on Adult Congenital Heart Disease and has published articles. She completed her Masters in Advanced Nursing Practice in 2010. 
In 2011 she represented the Royal College of Nursing (RCN) sitting on the ACHD Clinical Advisory Group for writing the CHD standards. Followed, in 2013 by sitting on the New Congenital Heart Disease Review group also representing the RCN.  Prior to this work she was an External Reference Group Member for 'A commissioning guide for services for young people and Grown-Ups with Congenital Heart Disease (GUCH)' Department of Health in 2006.
Sheena is a member of the British Adult Congenital Cardiac Association and was president of the group for five years commencing in 2008.
Outside of work, Sheena enjoys a busy social life with her children and husband, her friends and her church in Bristol. She enjoys swimming, walking and bird watching, the cinema, eating out, reading and BBC period dramas!

Vanessa Garratt — Clinical Psychologist
Dr Vanessa Garratt is a Principal Clinical Psychologist who has worked in the cardiac service for over 10 years. She completed her Doctorate in Clinical Psychology in Bristol in 2005 and joined the team at Bristol Royal Hospital for Children. 
Vanessa is passionate about integrating psychological support into healthcare services to help children, young people, their families and adults feel supported in and able to manage their healthcare journey. She has set up psychology services in HIV, rare diseases and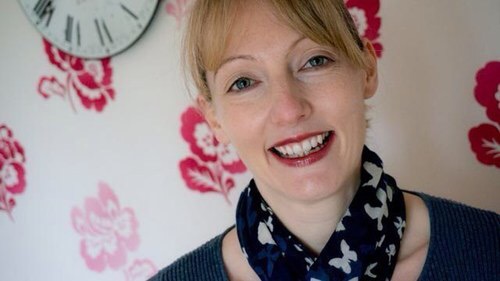 in cardiology; developed interactive resources to ensure families can access and find the right help; and has been a lead researcher in a number of projects looking at delivering effective psychological care to children, young people and adults with health conditions. More recently, she has set up a service to support staff in a Children's Hospice.
Vanessa is also passionate about working with patients and families to design the services that they need. She has been a key part of the cardiac strategy to deliver events to co-design services with families, and listen and respond to feedback.  
She has a range of qualifications in leadership, management, executive coaching and action learning facilitation from the Institute of Leadership and Management.
Vanessa leads the team of three cardiac psychologists working across the CHD Network to provide a lifespan service to children, young people, their families and adults with cardiac conditions.
She adores running and walking and escapes to the countryside whenever possible to do both. Her children are not currently so keen on walking for pleasure and don't yet agree that you can walk without needing a place to get to………… 

Rachel Burrows — Support Manager
Rachel was appointed to the post of Congenital Heart Disease Network Support Manager in November 2019, having worked for the NHS in administration and managerial roles since graduating.  She is passionate about the NHS values, collaborative working and continuously striving to improve patient and staff experience.  
Being born and bred in the South West, and with family roots in South Wales too, Rachel holds this region close to her heart.  In her spare time, Rachel loves spending time with family and friends, walking, cycling and exploring the countryside.