Meet the Network Team
The core network team consists of a Clinical Director, a Manager, Lead Nurses and a Support Manager, with support from a Clinical Psychologist. The core team is hosted by University Hospitals Bristol and Weston, and based in Bristol. The team are very willing to travel to any of the Network's Centres/Hospitals as needed.

Dr Andrew Tometzki — Clinical Director
Dr Andy Tometzki is a Consultant Paediatric Cardiologist with a specialist interest in Cardiac Catheter Intervention and Fetal Cardiology. He studied medicine at Sheffield University Medical School qualifying in 1985.
After extensive training in general paediatrics and neonatology, he undertook Paediatric Cardiology training in Killingbeck Hospital (Leeds), Yorkhill Hospital (Glasgow), Alder Hey Hospital (Liverpool) and the Royal Hospital for Sick Children in Edinburgh. In 1996, he undertook a sabbatical at The University of California, San Francisco in Paediatric & Foetal Cardiology with Professor Norman Silverman. After an initial appointment as Consultant Paediatric Cardiologist in Edinburgh in 1999 he transferred to Bristol later the same year.
Dr Tometzki holds an Honorary Senior Lectureship in Child Health at the University of Bristol and has written papers & book chapters on several aspects of Paediatric and Fetal Cardiology. He is a Fellow of the Royal College of Physicians of London and the Royal College of Paediatrics and Child Health. He was an executive officer of the British Congenital Cardiac Association between 2009 and 2014.
Currently, Dr Tometzki holds the following national positions;
Clinical Member of the Domain Expert Group for Congenital Heart Disease, National Institute for Cardiovascular Outcomes Research (NICOR)
Specialist Advisor to the Care Quality Commission
Deputy Chair of the Clinical Reference Group on Congenital Heart Services to NHS England.
In his spare time, Andy enjoys family life with his wife and his children (and dogs!), sport (skiing and Bath rugby in particular), fine food & wine, and driving fast cars!

John Mills — Manager
Dr John Mills joined the network team in June 2021, initially on a 12 month secondment, bringing with him ten years' experience of working in and around the field of health, both mental and physical. He also brings an enthusiasm and determination to make a real difference to the care patients and families receive from CHD services across the South West and South Wales.
John graduated from the University of Cambridge in 2010 with a first class degree in Social and Political Sciences (MACantab), specialising in Psychology, and went on to complete a PhD in Psychosis Studies at the Institute of Psychiatry, Kings College London in 2014. John has since left academia behind (apart from a brief spell at the Murdoch Children's Research Institute in Melbourne in 2017) but these early studies cemented a desire to work in healthcare and improvement.
John's NHS career began with the NHS Graduate Management Training Scheme in 2014, where he collected further postgraduate qualifications in Health Informatics (PGDip, University College London) and Healthcare Leadership (PGCert, Open University) and gained experience working in hospital, commissioning and private sector organisations. He spent the next five years in operational management roles, working with Maternity and Neonatal services at the Royal London Hospital, Children's Surgical Services at Bristol Royal Hospital for Children, and Elective Medicine Services at the Bristol Royal Infirmary. John is passionate about inclusion and understanding different perspectives, and has been an advocate of the Freedom to Speak Up initiative to support staff since starting in Bristol.
Outside work, John enjoys comedy, karaoke, and making a fuss of his two cats.

Sheena Vernon — Lead Nurse (job-share)
Sheena qualified as a nurse in Liverpool. After gaining ward experience, she completed the Intensive Care Course at The Liverpool Heart and Chest Hospital. She took up a post in the cardiac surgery intensive care in Bristol. She worked a Sister on the cardiac intensive care for a number of years.
In 2002 she commenced as a clinical nurse specialist in adult congenital heart disease at The Bristol Heart Institute. She set up the nurse specialist service providing clinical advice support to patients, families and colleagues. The role involved setting up pre-assessment service, setting up young people's clinics for patients transferring to the adult service, including annual young people's clinics in the peripheral clinics. Clinical work included supporting patients undergoing cardiac surgery, cardiology procedures, patients with learning disabilities, complex pregnancy, end of life care and transition. She set up nurse-led follow-up clinics in 2012.
Sheena is passionate about educating staff on the care of patients with congenital heart disease and began the regional annual adult congenital heart disease training days, which have run for fifteen years. Average attendance is 80 delegates. She presents regularly nationally on Adult Congenital Heart Disease and has published articles. She completed her Masters in Advanced Nursing Practice in 2010.
In 2011 she represented the Royal College of Nursing (RCN) sitting on the ACHD Clinical Advisory Group for writing the CHD standards. Followed, in 2013 by sitting on the New Congenital Heart Disease Review group also representing the RCN. Prior to this work she was an External Reference Group Member for 'A commissioning guide for services for young people and Grown-Ups with Congenital Heart Disease (GUCH)' Department of Health in 2006.
Sheena is a member of the British Adult Congenital Cardiac Association and was president of the group for five years commencing in 2008.
Outside of work, Sheena enjoys a busy social life with her children and husband, her friends and her church in Bristol. She enjoys swimming, walking and bird watching, the cinema, eating out, reading and BBC period dramas!
Jess Hughes - Lead Nurse (job-share)
Jess qualified as a nurse in 2005, she worked initially in the Emergency department at the Bristol Royal Hospital for Children (BRHC) gaining an excellent base for her nursing career. In 2006 she moved to the Paediatric intensive Care Unit where she completed the intensive care course and gained advanced nursing qualifications in ventilation weaning and extubation. She joined the unit Retrieval team and travelled throughout the South West as part of this team, stabilising critically ill children in their local centre and transferring them back to Bristol PICU to continue their intensive care.
In 2010 Jess gained a senior nursing post on the children's cardiac ward and moved to the role of Paediatric Cardiac Nurse Specialist in 2011. The CNS team established the transition service at BRHC which was an exciting achievement. This has been a work in progress over the past decade and there is now a dedicated transition clinic for young people with much work still to be undertaken in this area. The fetal service was also established in this time and the presence of a CNS in these clinics is now making a positive impact on patients with a diagnosis of CHD in their unborn child.
In 2015 Jess was appointed as Clinical Lead for Transition in University Hospitals Bristol and Weston. She worked with 12 specialities across adult and paediatric services in order to achieve the requirements from a CCG CQUIN and an NHS England CQUIN. This work improved the journey of patients from the paediatric to adult services, ensuring that each patient had a documented pathway and each speciality team was ensuring their patients were receiving good quality transition. Jess is also passionate about providing good quality palliative care to patients when it is needed and has been key in progressing the comfort care programme within the fetal service when parents choose to take this pathway.
Jess has furthered her academic work achieving a fourth Masters module in paediatric examination and clinical reasoning in 2017 which has enabled the team to undertake an advanced nursing role in pre-admission clinics, enhancing the patients experience in this area.
Throughout her time in the Peadiatric Cardiac Nurse Specialist team Jess has also been busy having her 3 children, undertaking a house renovation and more recently acquiring a very sweet labrador named Nahla.
Outside of work, Jess' other passions are gardening, interior design, paddleboarding, camping and generally enjoying the great outdoors with her family and friends.

Vanessa Garratt — Clinical Psychologist
Dr Vanessa Garratt is a Principal Clinical Psychologist who has worked in the cardiac service for over 10 years. She completed her Doctorat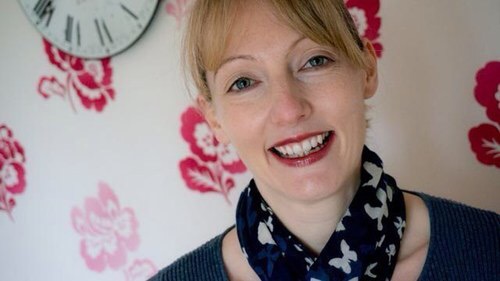 e in Clinical Psychology in Bristol in 2005 and joined the team at Bristol Royal Hospital for Children.
Vanessa is passionate about integrating psychological support into healthcare services to help children, young people, their families and adults feel supported in and able to manage their healthcare journey. She has set up psychology services in HIV, rare diseases and in cardiology; developed interactive resources to ensure families can access and find the right help; and has been a lead researcher in a number of projects looking at delivering effective psychological care to children, young people and adults with health conditions. More recently, she has set up a service to support staff in a Children's Hospice.
Vanessa is also passionate about working with patients and families to design the services that they need. She has been a key part of the cardiac strategy to deliver events to co-design services with families, and listen and respond to feedback.
She has a range of qualifications in leadership, management, executive coaching and action learning facilitation from the Institute of Leadership and Management.
Vanessa leads the team of three cardiac psychologists working across the CHD Network to provide a lifespan service to children, young people, their families and adults with cardiac conditions.
She adores running and walking and escapes to the countryside whenever possible to do both. Her children are not currently so keen on walking for pleasure and don't yet agree that you can walk without needing a place to get to…………

Rachel — Support Manager
Rachel was appointed to the post of Congenital Heart Disease Network Support Manager in November 2019, having worked for the NHS in administration and managerial roles for several years. She is passionate about the NHS values, collaborative working and continuously striving to improve patient and staff experience.
In her spare time, Rachel loves spending time with family and friends, walking, cycling and exploring the countryside.