Having a congenital heart condition can often mean dealing with uncertainty, managing symptoms, having to go to hospital a lot and bringing up different feelings, concerns or worries at different times. It can affect your family, friendships and relationships. It is especially important for you or your loved one to lead a healthy lifestyle, and your health condition can impact on your ability to function at school or at work.
Supporting our patients and their loved ones through their congenital heart condition and journey is very important to the Network. On this page you will find information on the range of support available to you. There are a number of types of support available and different services you can access, depending on how much support you need at a given time.
Click here to view a leaflet explaining the range of support available on the website.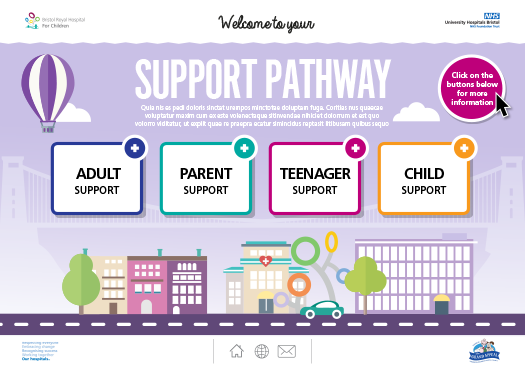 On these pages, you will find our online 'digibooks'. These are interactive documents aimed at pointing you towards a large range of approved sources of information on topics that patients have told us they would find useful.
You will find four different 'digibooks' for different groups of patients or carers:
They each contain several topics, where we have been told that worries or concerns may arise. For example:
Hospital admissions
Emotional health
Family and relationships
Lifestyle
Work and Education
Support for Siblings
Within each topic area, there are three levels of support for you to consider:
LEVEL ONE SUPPORT IS ABOUT FINDING OUT MORE.
This section details many online resources that you can access at home, whenever you need to.
LEVEL TWO SUPPORT IS ABOUT TALKING TO SOMEONE.
This section details a range of local support groups and organisations that you can access if you feel you would like to speak to someone in person or by telephone, about your worries or concerns.
LEVEL THREE SUPPORT IS SPECIALIST SUPPORT.
This section details how you can access specialist support through a referral from your GP, Consultant or CNS.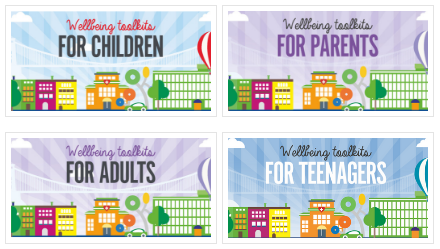 We also have a number of toolkits to help you cope with some key issues. The toolkits describe a range of tools and techniques you can use to help you with issues that we are often asked about.
We hope you find these pages useful and would welcome any feedback on the 'digibooks' and toolkits to Vanessa.Garratt@uhbw.nhs.uk