Our vision is to be a Network whereby:
Patients have equitable access to services regardless of geography
Care is provided seamlessly across the Network and its various stages of transition (between locations, services and where there are co-morbidities)
High quality care is delivered and participating centres meet national standards of CHD care
The provision of high quality information for patients, families, staff and commissioners is supported
There is a strong and collective voice for Network stakeholders
There is a strong culture of collaboration and action to continually improve services
The Network's key objectives are:
To provide strategic direction for CHD care across South Wales and the South West
To monitor and drive improvements in quality of care
To support the delivery of equitable, timely access for patients
To support improvements in patient and family experience
To support the education, training and development of the workforce within the Network
To be a central point of information and communication for Network stakeholders
To ensure it can demonstrate the value of the Network and its activities
Our vision and objectives were developed following our launch event in June 2016, when stakeholders from across the region came together to share ideas and discuss how the Network should function. 
NHS England Standards for CHD Care
NHS England is th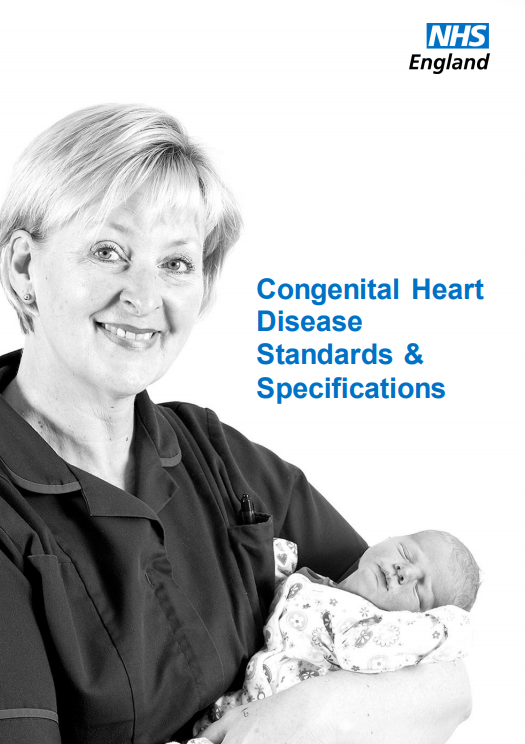 e commissioner in England for specialised health services, of which Congenital Heart Disease is one. NHS England has outlined the standards of care that providers of CHD services should meet in order to deliver high quality care to patients. This is a long document, that defines exact standards of care for each type of hospital in the Network (Level 1, Level 2 or Level 3) in various areas such as staffing and skills; facilities; communication with patients etc. 
The document can be found here.
The CHD Network is part of a group of seven operational delivery networks in the South West that are funded and report into NHS England. These networks have been set up to help coordinate care pathways across hospitals to ensure patients have consistent, equitable access to specialist resources and experiences within their clinical area across the region.
The CHD network brings together clinicians, managers, patient/family representatives and commissioners across South Wales and the South West to work together supporting patients with congenital and paediatric acquired heart disease and their families.
In the autumn of 2020, a Memorandum of Understanding was drafted by NHS England that describes the role and purpose of networks, and the expectations on organisations that form part of it. This enables all parties involved to be clear on what their role is, and it shows a clear commitment of those signed up,  to work together to ensure safe and effective services for patients and their families.