Tour of the Bristol Heart Institute
Young people born with congenital heart disease will transfer to adult services when they are 17 years old, the majority of whom will require lifelong follow-up. We know that making the switch from paediatric to adult services may feel daunting for some of our young patients, for a number of reasons.
To help answer some of their questions and address any concerns, a film has been created to give patients and their families an idea of what to expect when they come to the Bristol Heart Institute for treatment.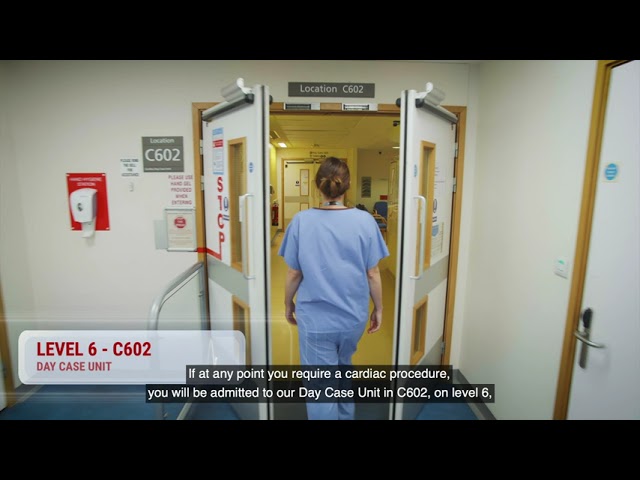 Leaflets and Information for Adults 
A Guide to the Adult Congenital Heart Disease Service at the Bristol Heart Institute 
Aortic Valve Replacement (University Hospital of Wales, Cardiff)
Bristol Heart Institue Patient Information Leaflets (External Link) 
Cardiac Catheter (University Hospital of Wales, Cardiff)
Cardiac Intensive Care Unit at the Bristol Heart Institute - Visitor Information
Catheter Delivered Pulmonary Valve
Clinical Psychology Services for ACHD Patients
Closing your Atrial Septal Defect without Surgery
Diagnostic Cardiac Catheterisation 
External Cardioversion (University Hospital of Wales, Cardiff)
Implantable Cardiac Device Wound Care Instructions
Inserting an Internal Cardioverter Defibrillator (University Hospital of Wales, Cardiff)
One Beat - British Heart Foundation events for people aged 18-30 living with a heart condition (External link)
Pacemaker (University Hospital of Wales, Cardiff) 
Patient Guide to Elective Day Case Cardioversion
The South Wales Adult Congenital Heart Disease (ACHD) Service (University Hospital of Wales, Cardiff) 
Trans-Oesophaheal Echocardiogram (TOE) (University Hospital of Wales, Cardiff) 
Treating your Coarctation by Stent Implantation
Welcome to University Hospitals Bristol
Your Adult Congenital Preoperative Assessment Appointment
Dental Advice
Dental information for patients undergoing congenital cardiac interventional procedures (June 2021)