This is Lucy and Oz's journey. Lucy has shared more about the challenges they faced and the support they received from the Bristol Royal Hospital for Children's psychology service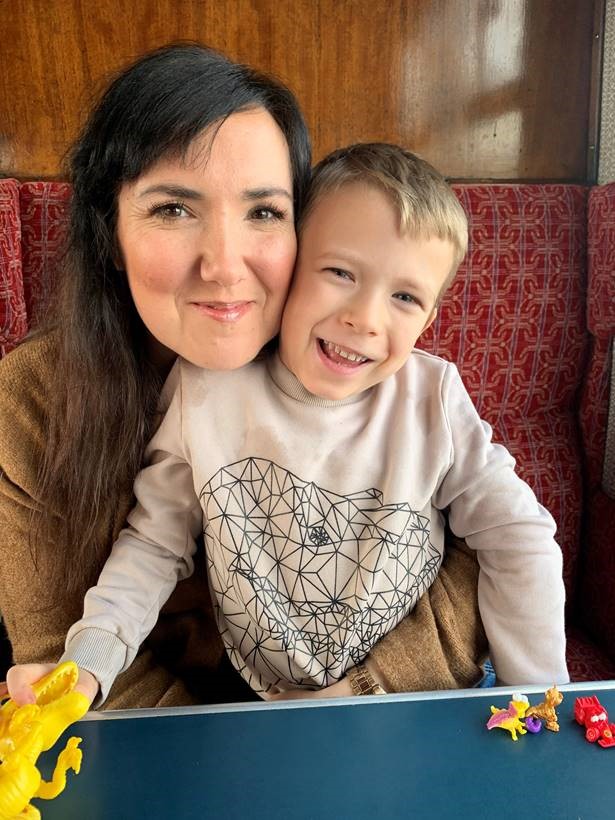 "Our amazing little boy was born in 2014 with a heart condition called Tetralogy of Fallots. Pregnancy had been going well, we had our 20 week scan and were told there could be something wrong with the baby's heart.
After an agonising few days wait we saw the consultant who gave us the all clear. But it wasn't, and after he was born, during routine checks, they discovered a murmur and an echocardiogram confirmed the diagnosis. A few more weeks later we also found out that his heart condition was caused by a tiny deletion on one of his chromosomes, a condition called 22q11.
I'm not going to lie, that time was hard, I've never felt utter despair like it, utter darkness. But this beautiful little boy needed me and I was going to do everything I could do to help him no matter what. This was a feeling I remember so well, an incredible determination, one like I've never ever experienced before. Nothing else mattered or was going to stop me from being his voice, his advocate, his mummy!
Our first year of parenthood was spent going through open heart surgery and going to appointment after appointment hoping to cross off possible symptoms of 22q11, which can affect every major system in the body.
As hard as it was, I was and of course still am, madly in love! Look at what I'd been given, this incredible little boy who changed my life. He was and is, along with his little sister the best thing that's ever happened to me.
Around September 2019, we were told that he might need surgery again. I felt this immense wave of heaviness fall over me. It all felt so unfair. We met with the surgeon to discuss the operation. I started to cry and, seeing my struggle, the nurse offered to refer me to the psychology service.
Talking to Josie gave me a safe place to vent without fear of being judged. I had friends and family I could talk to but this was different. I didn't need to wonder if she'd still be my friend or if she thought I was a bad person for getting angry or frustrated. Not only was it nice to just have someone to listen to me but Josie also helped me figure out what I was feeling as sometimes I didn't even know.
Surgery was rescheduled several times and it was emotionally difficult to prepare Oz and answer his questions. Josie reassured me that I was doing a good job of explaining to him what was happening and preparing him as best we could. That in itself was good to hear. For a few months I felt an enormous amount of pressure to get that one thing right and to make it as easy for him as possible. Talking to Josie helped relieve some of that, and having someone tell me I was doing a good job made a difference. Surgery is on hold again for now but it feels like it's always there at the back of our mind.
I would urge anyone who is struggling,  to talk to a member of the psychology team and to not feel alone, it really does make a difference and I am so grateful that the service is there for families like mine."