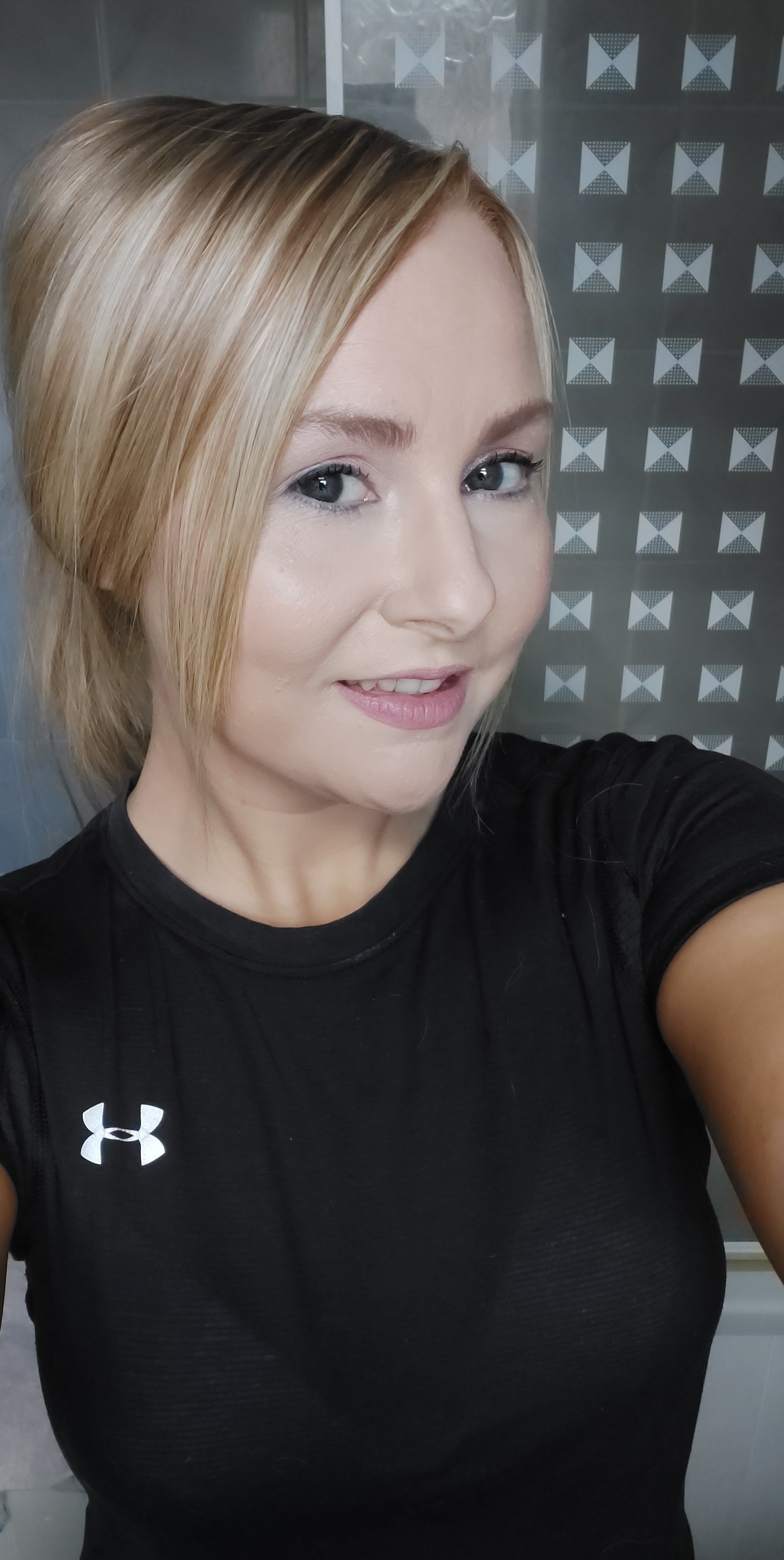 At the age of 8 I kept getting chest infections and my GP then found a heart murmur.  I was then referred for chest x rays and an echocardiogram where I was then diagnosed with aortic stenosis and a bicuspid aortic valve which was caused by congenital heart disease. 
I spent 21 years of my life being restricted in the activities I could do and being closely monitored by the cardiology team at the University Hospital of Wales. Having said that, it did not stop me living the life of a normal person! Throughout these years, I developed health anxiety mostly relating to my heart problems, this caused me distress for many years, and I was forever worried that the worst would happen. My team at the Cardiology Unit has always been so supportive and they have always been accessible to me.
When I was 17 years of age, I transitioned from paediatric to adult care with the support of the GUCH (Grown Up Congenital Heart) nurses. I signed up to the GUCH newsletters which helped me tremendously to read people's positive stories.
As the years went by, my care was taken over by the ACHD (Adult Congenital Heart Disease) team and my ACHD nurses Sarah Finch and Bethan Shiers. I can honestly say that these nurses, together with consultant cardiologists Dr Wilson, Dr Masani and Dr Szantho have been amazing. The whole team are just the best!
In June 2018, I was put on a treadmill test and after the results of this, it was decided that it was time for me to have my valve replaced. I was referred to the surgeon Dr Stoica at Bristol Heart Institute. I was invited to meet Dr Stoica in December 2018 along with my family so that we could discuss my options. I was lucky enough to be given the option of having the Ross Procedure which would be done by a specialist surgeon in Bristol Heart Institute. I choose this option as it gives me the best chance of living a normal life. There had to be back up plans which included a bovine valve and at last resort a mechanical valve.
During the time I was on the waiting list for the surgery, I was referred to Michelle O'Keefe who is the cardiac Psychologist at Bristol Heart Institute. Michelle provided therapy over the phone and was a much-needed resource for me on the lead up to surgery and I highly recommend that anyone who is anxious around having heart surgery asks to be referred for counselling.
In June 2019 I had to attend my pre-op assessment at Bristol Heart Institute where I was greeted by the ACHD Nurse Caryl Evans. Caryl could tell how anxious I was and had been talking with Beth and Sarah from the Cardiff Team and was aware of my health anxiety. Caryl made everything so much easier to comprehend.
I finally received the date for surgery, 20 August 2019 at the age of 29. This worried me tremendously and seeing the looks on the faces of my family, especially my parents on seeing it in writing was heart-breaking, but we all prepared together as a family.
On the morning of the operation, there was a delay with the surgery as there had been an emergency.  I was so scared. In my mind there was no way I was going through with this surgery, Cheryl, a lovely healthcare assistant,  and Caryl (ACHD nurse) tried to reassure me along with the surgeon Dr Stoica.  During the 7 hours I was in theatre my family waited anxiously in the hospital café, Dr Stoica then went to tell them that the operation had gone well and that I was in recovery but I was not out of the woods until I woke up.
At 12am I woke,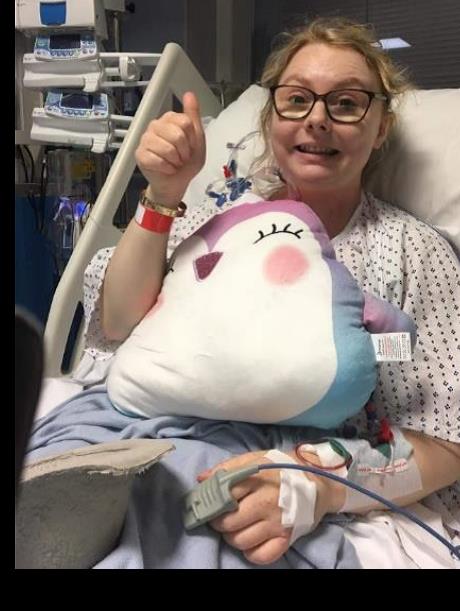 I remember I was trying to talk so the nurse came and I had to cough out the tube from my throat and I just remember thinking, I'm alive! At 6am the nurse came to take my drains out and it wasn't as bad as I was expecting. Following CICU (cardiac intensive care unit), I was moved into the high dependency section of the ward.  I was so happy to see my family.
I had a few complications when I was in hospital and was in high dependency for 10 days. During this time, I was always anxious about what was going wrong and the team at BHI was absolutely outstanding. My surgeon came to visit and told me that the operation had gone just as he had planned and told me that the complications were very common and that they could be sorted out. Caryl (ACHD nurse) and Pol (nurse practitioner) were so supportive and encouraging.
Every day was an improvement. I met small milestones like walking for the first time, and showering etc. It was really reassuring that everyone was telling me how well I was doing despite the complications. 
On day 10 I was moved to the ward, still unable to go home due to the fluid around my heart and chest infection. I settled in and began to walk up and down the corridors and meet people. On day 14 I was able to go home.  I cried once I sat down in the chair at home, I was so thankful and so overwhelmed to actually be home and that the operation was done.
I couldn't move much for the first 8 weeks, so my family waited on me hand and foot, and helped me build my strength again. Without my family I could not have done any of it, I will forever be grateful.
9 weeks post op I was admitted into the University Hospital of Wales as I had a lung infection and pericarditis. Beth, Sarah, Dr Szantho and Dr Masani gave me such excellent care and made sure that I knew I was going to be ok. I was in for 3 nights and then they discharged me and I had to return for regular scans in outpatients.
During my recovery time I had pericarditis numerous times and this set me back but I returned to wor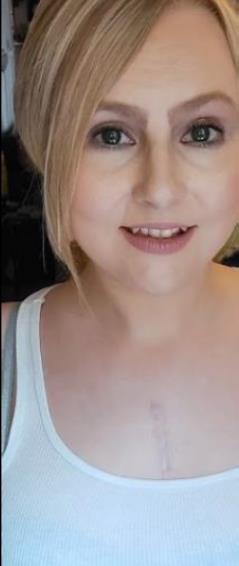 k in February 2020 and in July 2020 I finally completed my Cardiac Rehab programme (remotely due to COVID-19).
In August 2020, I celebrated my 1 year valversary by climbing my local table top mountain, which I haven't done since I was 8 years old!   
In May 2021, almost 19 months after my open heart surgery I completed the couch to 5k running programme.  Never in my life have I ever believed it possible for me to run one 1km let along 5k with my heart condition, but I proved myself completely wrong and I am beyond proud of what my little ticker has achieved.  For many this wouldn't be a big deal but for me this is a massive achievement, before my surgery I could barely walk the stairs without needing to rest.   My surgeon Dr Stoica at Bristol Heart Institute told me when I was in ICU that one day I would be running around and I didn't believe him for a second... i'll never be able to thank him encough for making this all possible! 
I will continue to have regular check-ups for the rest of my life and I believe that I have the best team looking after me.
My scar is healing lovely too and I am very proud of it!