Welcome to our training and education page. Here you will find information about forthcoming training events run by the network or hospitals within the network, as well as events run by other organisations that may be of interest.
Our training and education strategy is available here.
2022 Upcoming Network events
Fetal Cardiology Webinar Series - pre-recorded films. Programme and registration details.
Southwest PEC Winter Education Forum, Friday 21st January 2022
Network Psychology Event, Tuesday 15th February 2022
2022 Other events
CHD Network NHS Future Platform for Healthcare Professionals - this includes:
Paediatric Nurses CHD webinar series 2021
Fetal Cardiology webinar series 2020-2022
Adult CHD study day webinars and resources 2021
Plus much more!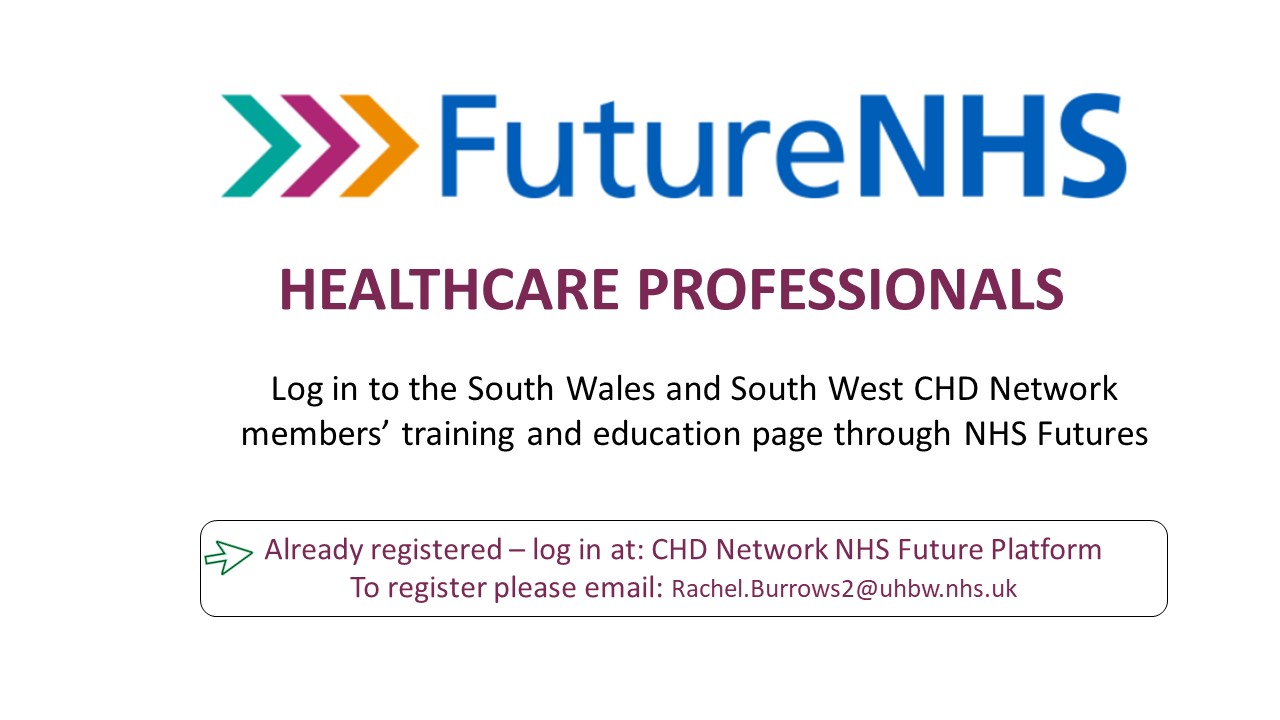 Previous Presentations
Presentations from the 19th Adult Congenital Heart Disease Study Day 2021
Presentations from the 18th Adult Congenital Heart Disease Study Day 2020
Presentations from the Network Psychology Event, February 2020
Presentations from the 17th Adult Congenital Heart Disease Study Day 2019
Presentations from the Paediatricians with Expertise in Cardiology day 2019
Presentations from the Paediatricians with Expertise in Cardiology Day 2018
Presentations from The 15th Adult Congenital Heart Disease Study Day 2017
Resources
Other Useful Presentations:
Paediatrics:
Adult:
If you would like to publicise an event on our website, please email: Sheena.Vernon@uhbw.nhs.uk